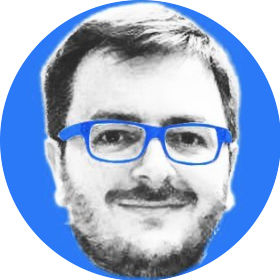 Welcome to the final DB Weekly of the year — thanks for all of your continued support, emails, and submissions.
To close things out, until we return on January 10, we're going to reflect back on what happened across the entire year in the database world, as well as , we like to reflect back upon what happened across the entire year as well as share what the top 10 most clicked links were :-)
— Peter Cooper and the Cooperpress team
First, we're going to look at the top ten most popular links of the year before closing out with the biggest releases and developments in the database world over 2019.
🏆 The Top 10 Links This Year
Find a Job Through Vettery — Make a profile, name your salary, and connect with hiring managers from top employers. Vettery is completely free for job seekers.
Vettery
🎉 Top Database Developments in 2019
Amazon launched a lot of stuff
Graph database fans to get their own query standard
AI continues to merge into databases
New database systems continued to be released
Existing database systems continued to get better
MongoDB 4.2 Released — The popular document-oriented database took another step forward with support for distributed ACID transactions, on-demand materialized views, wildcard indexes, and retryable reads and writes (for handling transient cluster failures). Client-side field-level encryption also made an appearance.
Eliot Horowitz (MongoDB)
SQL Server 2019 Became Generally Available — The newest major version of SQL Server placed a focus on security with extended 'always encrypted' support, the T-SQL language was extended (particularly in regards to communicating with other, third party databases), and 'Intelligent Query Processing' brought new ways to optimize queries for performance.
Microsoft
SQLite 3.30.x Released — SQLite is such an unsung workhorse of the entire software ecosystem and continues to get better all the time. The latest significant release added support for the FILTER clause on aggregate functions and more.
SQLite
Other people did roundups too
Big News In Databases – Fall 2019 — Industry veteran Markus Winand often does quarterly looks back at the biggest database news of the past quarter. This is his fall 2019 update. We've covered many of these items but Markus adds an extra level of depth and insight you might appreciate.
Markus Winand